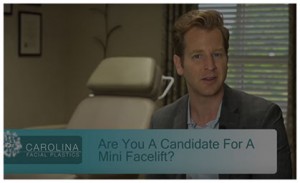 Kylie Jenner is no stranger to rumors. Since she rose to Instagram stardom in 2014, the second-youngest Kardashian has been the subject of many a rumor — particularly when it comes to plastic surgery. From her lips to her breasts to her nose, Kylie has been under fire for being too young for changing her body so rapidly at such a young age.
But earlier this September, Jenner finally spoke up about the swirling rumors, and about her feelings of the subject of plastic surgery. In her manifesto, Kylie Jenner admitted to getting her lips done. According to her statements, she had felt insecure about her thin lips for as long as she could remember, and the procedure was a simple way for the young celebrity to feel good in her skin.
But as far as breast implants go, Jenner is standing strong, claiming her shapewear is what makes her curves really pop. On the subject of plastic surgery she says, "But as of now, I only have lip fillers. Like I've said before, it has always been a huge insecurity of mine and I wanted to make a change."
But Jenner isn't against other forms of plastic surgery altogether. Rather, in her manifesto, she makes it clear that there's no shame in wanting to address your insecurities.
And Jenner is not alone in that. Last year, approximately 15.6 million individuals underwent cosmetic procedures, with rhinoplasty, or nose jobs being the second most popular procedure.
And earlier this summer, another celebrity came out of the woodwork, addressing their recent plastic surgery dealings. Iggy Azalea, Australian pop star and rapper, opened up to Seventeen about her recent breast augmentation and rhinoplasty procedure. Like Jenner, she sees no shame in plastic surgery, and feels that men and women of all ages should have the right to modify their bodies as they see fit.
And with some procedures, such as nose fillers, taking only 15 minutes, plastic surgery is no longer a big to-do. Botox procedures and facelifts can take up a very small portion of time, producing confidence-inducing results.