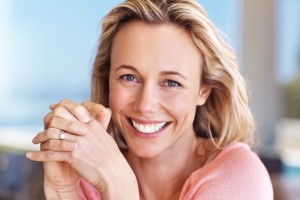 If you are a good candidate for an endoscopic browlift, it is important that you know what to expect when going in to the procedure as well as what to expect when recovering at home. Dr. Kulbersh strongly believes in preparing his patients for each surgical procedure in order to answer any questions and relieve any anxiety. Please review the following information and do not hesitate to contact Carolina Facial Plastics to discuss any concerns or questions!
What to Expect Following Endoscopic Browlift Surgery
Certain physical changes are expected following a browlift surgery. Some individuals experience all of the following and others only some.  The degree to which each person is affected is variable and unpredictable.
BLEEDING – Oozing of blood and tissue fluid along the suture lines is normal for several days following surgery.  Bleeding that is severe or does not stop within 10 minutes of continuous pressure should be reported to our office.
SWELLING –Facial swelling is expected and may be more pronounced 24 – 72 hours after surgery. Excessive swelling of only ONE side of the face is abnormal and should be reported to our office immediately.  Sleeping with your head elevated and sitting upright during the day for several days following surgery will help minimize swelling.  Most swelling will gradually resolve in 14 days.
BRUISING – Bruising, too, is normal.  The bruises on your face may "fall" onto your neck and upper chest before disappearing.  Most bruising will resolve in the first 14 days and may be concealed by makeup after one week.
TIGHTNESS – Facial tightness is greatest in the first several weeks after surgery, but may persist to some degree for several months.  This is due to subtle swelling in the facial tissues that will subside.  Be assured, your face will again feel "normal".
ITCHING/NUMBNESS – Itching along suture lines and in areas adjacent to the face (scalp, forehead) is common and temporary.  A feeling that the face and scalp are numb also occurs.  Normal sensation usually returns within weeks to months.  Patients may experience tingling and shooting pain in the scalp for a few weeks to months after surgery.
HEAVINESS – Your face may feel "heavy" for 4 – 6 weeks following surgery.  This is due to swelling and changes that occur with healing.
ASYMMETRY – For the first several weeks following surgery, your face may appear to be slightly lopsided.  This is because swelling is not symmetrical following surgery and resolves at different rates on different parts of the face.  This "unevenness" will settle out as the swelling goes away.
Instructions Following an Endoscopic Browlift
The incisions for this procedure are in the scalp hidden by your hair.  No hair is shaved.
Scarves should not be in direct contact with skin for two weeks and telephones should be sterilized (disinfected) for two weeks because it may cause an infection.
The First Night: Relax and keep your head elevated.  Ice compresses may be useful if you see bruising around the eyes.  Eat a light meal and take a mild pain pill before bed if needed. Take Arnika Forte, which can be purchased at our office to prevent bruising (take as instructed).
The Second Day: We may ask you to return the day after surgery.  If not, the snug dressing over your forehead can be slipped off 24 to 36 hour after surgery.
The Third Day: On day three briefly wash your hair with distilled or sterilized water and antibacterial mild shampoo, do not use a hot blow drier.  The stainless steel clips on the incision will be hot and may burn your scalp.  Also, be careful as you comb or brush your hair.
After 48 hours, you may resume normal activities, except no exercise.
One Week Later: The clips will be removed from your scalp.
Two Weeks: You may resume mild exercise.
Four Weeks: You may return to full exercise and your normal activities.
Six Weeks: You may color your hair.
Schedule a Browlift Today!
If you are considering a browlift in Charlotte, call us at (704) 842-3644 to schedule a consultation with Dr. Kulbersh.
Next, read about Neck Lift