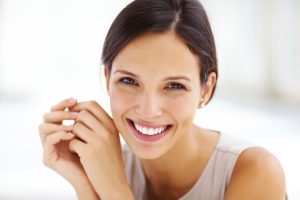 It's all about your face. Facial trauma is often a result of an accident or assault, and can cause severe damage to the skin and underlying skeleton. Injuries to the face are not only functionally and aesthetically damaging, but are also emotionally traumatic. At Carolina Facial Plastics, Dr. Kulbersh makes it his priority to treat his facial trauma patients with compassion and provide them with the most advanced facial plastic surgery options.
Dr. Kulbersh is extensively trained in facial fracture and trauma surgery. His specialized training in facial plastic surgery allows him to restore both function and appearance to the areas of your face that were injured. Facial trauma generally requires complex surgery and should only be performed by an expert surgeon like Dr. Kulbersh.
What is Facial Trauma?
Facial trauma is any physical injury to the face. This damage can occur to the soft tissue or to facial bones.
Soft tissue injuries include burns, cuts, or dog bites to the skin, subcutaneous tissue and/or underlying muscles and nerves. A significant loss of soft tissue may result in facial deformity, which requires reconstruction.
Facial fractures include injury to the facial bones and may involve the nasal bones, orbital bones, cheeks, maxilla or mandible (jaw). These injuries are commonly sustained and typically require reconstruction.
Common causes of facial fracture and trauma include car accidents, falls, assaults and sports injuries.
What are the Different Facial Trauma Treatment Options?
Facial reconstruction following fracture or trauma is different for each patient, as it depends highly on the nature and location of the patient's injuries. However, the first priority when treating all trauma patients is the same; treat any problems involving airways, breathing or any other life-threatening condition before treating the actual injury.
Once all life-threatening problems have been addressed, attention can be directed towards treatment of the actual facial trauma.
The type of facial surgery needed depends on the extent of the patient's injuries. To determine the extent of your injuries, you will need to be examined and possibly require an X-ray or CT scan. Once Dr. Kulbersh can see what damage has occurred, he can develop a comprehensive treatment plan for you.
Lacerations, such as cuts or tears in the skin, are first cleaned to prevent infection and then can be closed using stitches, sutures or staples. Dr. Kulbersh uses techniques that will leave patients with the smallest scar possible.
In some cases, Dr. Kulbersh might recommend hyperbaric oxygen (HBO) treatments, as the extra oxygen helps areas of restricted blood flow. HBO reduces infection and cell death and maintains tissue viability while healing occurs.
Facial fractures generally require surgery to repair the bone structure that was damaged. Dr. Kulbersh will surgically reposition or rebuild the bones that may have collapsed as a result of the trauma and secures the fractured bones to reconstruct the face.
Dr. Kulbersh has significant experience and utilizes advanced techniques to repair a fractured jaw (mandible fracture), cheek fracture, eye trauma or fractured nose. Individual procedures will vary considerably from one patient to the next, depending on the injury. Dr. Kulbersh may perform the following procedures to treat your facial trauma injuries:
Rhinoplasty to repair the function and appearance of your nose after nasal fracture.
Use of 5 Fluorouracil, which acts as an anti-scarring agent in this regard.
Patients with concerns after a history of trauma can rest assured that Dr. Kulbersh will combine his skills of reconstruction and high-end aesthetic experience to improve your appearance and function.
Regardless of your injury and the treatment needed, Dr. Kulbersh does everything he can to hide all surgical incisions or make them as small as possible so that you do not have visible scars.
Facial trauma reconstruction can be extensive and may require several surgeries. Dr. Kulbersh will do everything he can to minimize the amount of surgery you need and restore the original appearance of your face. Healing from surgery can be a slow process; you will experience swelling for up to three months as your face heals.
Facial Trauma Frequently Asked Questions
Q: Is facial trauma life-threatening?
A: By itself, facial trauma is rarely life-threatening. However, it is often associated with dangerous injuries and life-threatening complications, such as blockage of the airways. It is imperative that the first step of treatment is tending to any life-threatening complications.
Q: How many facial trauma surgeries will I need?
A: The amount of surgery you will need following facial trauma depends on the extent of your injuries. However, Dr. Kulbersh will do everything he can so you have as few operations as possible.
If you have been involved in an accident and have suffered from facial trauma, contact plastic surgery expert Dr. Kulbersh to schedule a consultation.