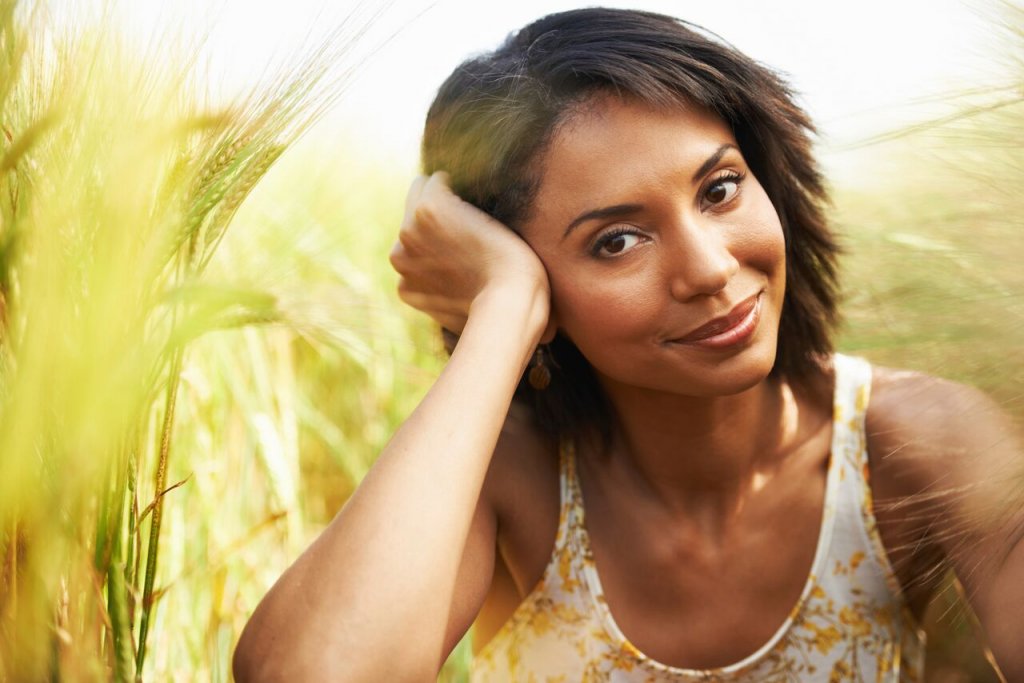 Dr. Jonathan Kulbersh is a double board-certified facial plastic surgeon who specializes in facial techniques, making him the perfect choice for your facelift, brow lift, chin or cheek augmentation, or any other facial procedure. Charlotte, NC's Dr. Kulbersh trained with top facial plastic surgeons in Beverly Hills, and he now brings his expertise to the North Carolina community. Learn about all of the different facial procedures that Dr. Kulbersh performs to help you look and feel your best!
To learn more about the procedures offered and to schedule a consultation with Dr. Kulbersh of Charlotte, NC, just call us at (704) 842-3644.
Facelift
The full facelift is one of the most popular plastic surgery procedures available. A facelift can give dramatic results, and take years off your face. If you are starting to see the effects of time and gravity on your face, this procedure might be right for you! Dr. Kulbersh customizes each facelift procedure he performs for the best result for you personally, and his patient satisfaction rate is very high. A facelift with Dr. Kulbersh is safe, effective, and comfortable.
Neck Lift
A neck lift is a cosmetic surgical procedure that is less invasive than a full facelift, designed to rejuvenate the appearance of an aging neck. The neck is one of the first areas of the body to begin to show signs of age, and is one of the most visible areas of the body. A neck lift can help to restore angulation and definition to the neck and jawline.   Neck lifts are popular due to their ability to contour the neck area.
Mini Facelift
A mini facelift, or mini lift, is a minimally invasive cosmetic surgical procedure to lift the lower face and neck. This type of lift can be a great option for people who want to rejuvenate their appearance, but are not quite at the stage where they need a full facelift. Mini lifts can be customized to the person, and generally are a great way to lift sagging jowls and tighten up skin that has begun to show signs of laxity.
Rhinoplasty
One of the most common plastic surgery procedures, a rhinoplasty or "nose job" involves contouring and reshaping the nose to create a more symmetrical or aesthetically pleasing appearance, as well as correcting structural defects that may interfere with breathing.  The procedure can alter everything from a bulbous tip to asymmetrical nostrils to visible humps along the bridge of the nose. Rhinoplasties require extensive skill in order to achieve the unique results suited to each patient's individual appearance and preference.
Forehead and Brow Lift
A forehead and brow lift is a minimally invasive procedure that lifts the brow, allowing the eye area to become brighter and the appearance to become more youthful. As we age, our brows may change position and drop lower, creating unflattering shadows and creating an eye that looks small and heavy. A brow lift can help restore a youthful look to your face and brighten the eyes. Dr. Kulbersh performs two types of brow lift, a minimally invasive 1cm incision lift and an endoscopic brow lift.
Facial Fat Transfer
As we age, we lose volume in our face, leading to a gaunt, hollow, tired appearance. Facial fat transfer, also called autologous fat transfer, uses the patient's own fat to restore volume to the face. Fat transfer is a safe, effective, and non-allergenic way to help rejuvenate the face and obtain a fresher, younger appearance. The procedure is minimally invasive, and results can usually be seen immediately, although full results won't be visible until the swelling goes down over the course of a few weeks.
Facial Liposuction
Facial liposuction is a popular way to reduce excess fat and re-contour the neck, chin, and jaw area. Using a thin instrument called a cannula, Dr. Kulbersh can extract unwanted fat and create a pleasing facial contour. Facial liposuction can be a great way to get rid of a double chin, reduce jowls, and reduce turkey neck.  Facial liposuction will cause the skin of the neck to contract and tighten over a 6 month time period after surgery. It is a minimally invasive procedure that does not require general anesthesia and has a relatively short recovery period.
Otoplasty
Otoplasty, also known as ear pinning, is a procedure that can be done to bring protruding ears closer to the head. Adults and children both may have protruding ears that can lead to teasing, bullying, and low self-confidence or self-esteem. Otoplasty is commonly performed on children to prevent potentially psychological damage from teasing. When performed by a skilled, double board certified facial plastic surgeon such as Dr. Kulbersh, otoplasty is a very safe and effective procedure for you or your child.
Chin Implants
The chin is an important area of the face in regards to facial balance and overall harmony. A chin that is too small or weak can throw off the balance of features, and may make the nose look larger or smaller as well. Chin implants can help to restore harmony to the face and bring a patient's features into balance, creating a more aesthetically pleasing appearance. Dr. Kulbersh is an expert in chin augmentation surgery, and has a well-trained eye to assess how best to create facial harmony in his patients. He is fellowship trained in facial plastic surgery, which ensures he has the best training and background in performing the best facial surgery procedures, including chin implants.
Lip Augmentation
Many people have thin lips, either due to age or genetics. As we age, our lips tend to become thinner, and this can lead to an older, more severe appearance. For patients who wish to achieve fuller, plumper lips, Dr. Kulbersh offers lip augmentation. Lip augmentation can be done through simple injections of fillers such as Restylane or Juvéderm, and is a quick and relatively painless procedure!
Cheek Augmentation
The cheeks are one of the most prominent areas of the face, but unfortunately, not everyone has a strong cheek area. Some people are born with weak cheekbones, and as we age, our cheeks lose volume, leading to a sunken, hollow appearance. Dr. Kulbersh offers a variety of options for cheek augmentation, including cheek implants, fat transfer, and non-invasive injectable fillers. Which option is right for you will be decided after an in-person consultation in which Dr. Kulbersh will evaluate your cheeks and create a custom treatment plan for you.
Ear Surgery
Many people, especially women, have earlobes that have become stretched or torn due to wearing earrings. This can be not only unattractive, but can cause a person to not be able to wear earrings anymore. Luckily, earlobes can be repaired through a fairly simple surgical procedure. If your earlobes have been stretched or torn, whether due to earrings or another cause, don't hesitate to contact Dr. Kulbersh about earlobe surgery.
Keloid Excisions
A keloid is scar tissue that overgrows so much that it often produces a lump on the skin and may even expand larger than the initial injury or tissue damage. Keloids are comprised of collagen, giving it a rubbery, shiny appearance and may even become itchy or painful. It is possible to have keloids safely removed, surgically or with laser treatments, especially when they occur on the face or other visible areas of the body and Dr. Kulbersh will use injections of 5-fluorouracil during and after the cosmetic surgery to prevent the return of the keloid
Mole Removal
Moles are often brown, black, or tan spots on the skin that can be raised or flat. It is important to monitor whether the moles change in color or appearance over time as it may be a sign of melanoma. Many people choose to have moles removed from their faces or other parts of the body if they feel they are aesthetically unattractive. Dr. Kulbersh can evaluate any moles to determine whether to remove them surgically or with laser treatments.
Fairview Surgical Suites and Fairview Recovery Retreat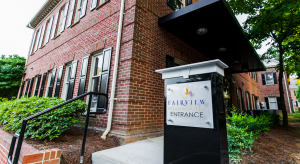 For optimal treatment and recovery, Dr. Kulbersh opened Fairview Surgical Suites, a single operating theater dedicated to facial aesthetic procedures, and Fairview Recovery Retreat, a state-of-the-art recovery center dedicated to a stress-free, relaxing healing following an elective surgical procedure. Both facilities are designed to maximize your results and ensure a speedy recovery with the highest level of care.
To learn more about these procedures and to schedule a consultation with Dr. Kulbersh, contact us! We have offices located in Charlotte, North Carolina.
FAQs for Popular Procedures
Cheek Augmentation
What is cheek augmentation?
Cheek augmentation is a procedure that improves the appearance of your face by creating more projection and lift in your cheekbone area. Higher, fuller cheekbones make you look more elegant and youthful. Cheek augmentation also helps lift your facial skin, creating a mini facelift.
Cheek augmentation can be completed by 3 methods:
Dr. Kulbersh takes care to consider your unique facial type, bone structure, and ethnic background when choosing the best option to enhance the cheek structure.
Why would I need a cheek augmentation?
If you were born with flat cheekbones, cheek augmentation creates a more uplifted and youthful look, improving the shape of your face. If you've lost weight or volume in your face due to aging, intense exercise, or weight loss, a cheek augmentation restores volume and creates a more lifted, healthy, and youthful look.
What are the benefits of cheek augmentation?
In addition to lifting your mid-face, cheek augmentation also corrects other signs of aging. By building up your cheeks, you can lift the skin under your eyes, improving the look of tear troughs without the need for dermal fillers.
The elegance of higher cheekbones also balances out your other facial features. Implants are a simple way to add symmetry to your face and dramatically enhance your natural beauty.
How long do cheek implants last?
Dr. Kulbersh uses silicone implants that can last a lifetime. He carefully chooses the right size and shape to harmonize with your natural features.
What other procedures can I have with my cheek augmentation?
If you are interested in improving your looks with other surgical and non-surgical facial cosmetic procedures, Dr. Kulbersh recommends doing them at the same time as your cheek augmentation to limit recovery time and minimize expense. Men and women often choose a facelift, neck lift, rhinoplasty, chin augmentation, or other anti-aging procedures to enhance the beauty of their new cheeks.
How long does cheek augmentation last?
The implants that Dr. Kulbersh uses are made of high-grade hard silicone. They don't leak or deteriorate. Most cheek implants can last a lifetime. Facial fat grafting will last 2-6 years and dermal fillers will last 1-2 years depending on the type of filler.
What is non-surgical cheek augmentation?
Dr. Kulbersh performs non-surgical cheek augmentation using injectable dermal fillers, such as the collagen stimulator Sculptra and the hyaluronic-acid based Voluma. You may also build up your cheekbones with fat grafts, taken from an area of your body that has excess fat, such as the lower abdomen or thigh region. Facial fat grafting is a surgical procedure but the method of injection is the same for both fillers and fat.
Depending on which type of nonsurgical augmentation you choose, your results can last from a year to up to three years. Non-surgical cheek augmentation is a wonderful way to try out a new look before deciding to move on to cheek implants.
Chin Implants
What is chin augmentation?
Chin augmentation is a surgical or nonsurgical procedure that improves the projection of your chin so that it improves the balance and proportions of the facial features. Surgical chin augmentation is accomplished with chin or mandibular implants. Dr. Kulbersh also uses dermal fillers such as Sculptra, Voluma, and Juvéderm for non-surgical chin augmentation.
What are chin implants made of?
Dr. Kulbersh only uses chin implants that are made of high-quality, medical-grade, hard silicone. These implants are the safest, most likely to stay in position, and the longest lasting. If you decide to change your implant for a different size as your face ages, silicone implants are easily removed and replaced.
How long do chin augmentations last?
The high-grade silicone chin implants that Dr. Kulbersh uses can last a lifetime. A nonsurgical chin augmentation may last up to two years, depending on the types of dermal fillers used.
What kinds of improvements can I expect?
A better-projected chin makes your profile look stronger and more confident. A chin implant can also improve the front view of your face by balancing out a high forehead or large facial features.
If you have a large nose, a chin implant can make it look smaller in proportion and more harmonious. Many men and women choose to have both a chin implant and a rhinoplasty procedure (nose job) at the same time to create the most dramatic improvement in their profiles.
Can I have a chin implant when I have rhinoplasty or a facelift?
Chin implants are often combined with a facelift, rhinoplasty, neck lift, or other cosmetic facial surgery. If you have a fatty neck or double chin, you may also choose to have facial liposuction to remove the fat when you're having your chin implant placed.
Facelift
What is a facelift?
A facelift is also called a rhytidectomy, is a surgery to lift sagging skin and tissue of the face.  During this procedure, the deeper muscular layer is lifted and the excess skin of the face is removed from incisions hidden around the ears.  The main benefits of a facelift are a higher and more youthful position of the face, restoration of volume lost to aging, and the elimination of jowls and sagging neck tissues.
When do I need a facelift?
If your face looks lower than it used to, if you have jowls, if your neck sags, or if your cheeks and midface have lost volume, you may benefit from a facelift. Try the "lift test" while looking in the mirror: With two fingers on either side of your cheeks, lift upward and back toward your ears. If your jowls and turkey neck improve, it may be time for a facelift.  The decision to have a facelift is based on the patient's anatomy, not their age.
What benefits can I expect from a facelift?
An expertly executed facelift lifts the midface and lower face, creating a more youthful appearance. Dr. Kulbersh also lifts the deep layers of the face to create a natural-looking and long-lasting rejuvenation. He lifts in two directions — upward and outward — so that you never get the "windswept" look that makes you look "done" or plastic.
After your facelift, your skin is smoother, more uplifted and toned, and free of jowls. Dr. Kulbersh usually enhances your lift by using fat grafts to restore volume to your midface and cheeks. The addition of fat grafts to a facelift creates a "wow" effect that makes you look radiant and healthy. Most women and men look about 10 years younger after a facelift.
What other procedures can I add to my facelift?
When it's time for a facelift, you may need a neck lift. During a neck lift, Dr. Kulbersh tightens your neck muscles (a procedure known as a platysmaplasty), repositions and redrapes your neck skin, and trims away the excess. If you have excess fat underneath your chin, Dr. Kulbersh removes that with liposuction.
In addition to neck lifts, women and men frequently combine their facelift with other cosmetic surgeries, such as a brow lift, eye lift, chin implant, and neck lift.
What's a mini facelift?
A mini-lift is a type of facelift that only addresses the lower face. It's a perfect procedure to erase jowls and the beginnings of a turkey neck. Dr. Kulbersh tailors each procedure to your own specific needs and goals.
Will my facelift scars show?
Dr. Kulbersh takes care to hide your incisions in the creases behind your ears. While you're healing, your scars may be visible. Women can hide their scars by wearing their hair down.
After you've healed from your facelift, your scars should be barely visible. If you look at Dr. Kulberh's before and after pictures, you will not be able to see the scars on the pictures.
How long will a facelift last?
Dr. Kulbersh's facelifts turn back the clock about 8 to 10 years and usually last about that long, too. You can maximize the benefits of your facelift by getting regular laser treatments, chemical peels, or microneedling treatments to stimulate collagen production in your skin and improve its quality. Dr. Kulbersh often combines a facelift procedure with a chemical peel to give you amazing glowing skin that makes you look healthy and energized.
Can you perform a facelift non-surgically?
If you are in the early stages of aging, Dr. Kulbersh may rejuvenate your face non-surgically using a variety of procedures that improve the signs of aging. He creates a "liquid facelift" by using Botox to relax the dynamic muscles that create wrinkles; laser therapy and chemical peels to improve, strengthen, and rejuvenate your skin; collagen stimulators to build up the cheekbones and chin (if appropriate) to create more support and lift, and dermal fillers to smooth out deep creases and wrinkles. Liquid facelifts must be touched up about every four to six months.
Facial Plastic Surgery
What is facial plastic surgery?
Facial plastic surgery is any kind of surgery that improves the appearance of your face. Facial plastic surgery can be used to correct birth defects, repair damage from trauma, or to reverse the signs of aging.
What kinds of facial plastic surgery can I get?
Dr. Kulbersh performs a variety of facial plastic surgeries, depending on your needs. Some procedures include:
Can I combine different types of facial plastic surgery?
Dr. Kulbersh commonly recommends multiple procedures during a consultation. His goal is to improve the balance and proportions of the face.  In order to obtain the best result, patient m need more than one procedure. Many men and women, for instance, choose to have a neck lift, brow lift, and blepharoplasty at the same time as their facelift. Combining rhinoplasty with chin augmentation is another common choice. Doing more than one procedure at once can be cost-effective, minimizes trauma to your body, and decreases your overall recovery time.
Facial Fillers
What are facial fillers?
Facial fillers are an injectable therapy that replaces the volume in your face that was lost to aging, weight loss, or trauma. The most common types of facial fillers are:
Collagen stimulators, like Sculptra, which trigger your body to rejuvenate your skin by producing strong new strands of the proteins collagen and elastin
Hyaluronic-acid based fillers such as Juvéderm and Restylane, which infuse your skin with the same natural moisturizing agent your body uses to keep skin supple and joints working smoothly
Autologous fat, which is fat that's taken from an area of your body where it's not needed (such as your lower abdomen) and injected into your cheeks to replace lost volume
What are facial fillers used for?
Facial fillers are used to:
How long do facial fillers last?
The longest-lasting facial fillers are fat grafts, which can last for up to six years. However, you may need a series of treatments to get the results you want. Sculptra can last for up to two years. The HA fillers last between 6 months and 2 years.
Can facial fillers replace a facelift?
When you are in the earliest stages of aging, Dr. Kulbersh may recommend improving the quality of your skin by amping up collagen production with lasers and chemical peels. He uses facial fillers to create even more volume and strength in your skin. The judicious use of facial fillers, in what is known as a "liquid facelift" may allow you to delay a surgical facelift for many years. If you do have a facelift, supplementing it with fillers over time can help your results last.
Necklift
What is a neck lift?
A neck lift is a surgical procedure in which the excess skin of your neck is redraped and trimmed away. Dr. Kulbersh may perform a platysmaplasty when he does a neck lift, too. During a platysmaplasty, Dr. Kulbersh tightens your underlying neck muscles to create a tauter, healthier-looking neck and to increase the longevity of your neck lift.  Platysmaplasty is usually reserved for patients with an especially heavy neck.
What kinds of benefits can I expect from a neck lift?
Because a sagging neck is one of the most dramatic and visible signs of aging, a neck lift creates a significant rejuvenation that makes you look younger, healthier, and more energized. A neck lift eliminates or improves:
Turkey neck
Waddles
Sagging neck skin
Platysmal bands
Double chin
A soft jawline
Do I need liposuction as part of my neck lift?
A double chin is another common sign of aging. If you have a fatty submental (under chin) area or fatty neck, Dr. Kulbersh removes that with liposuction as part of your neck lift procedure.  The liposuction during the neck lift can improve the angulation and definition of the jaw and neckline
What other procedures can be done at the same time as a neck lift?
If your neck is sagging, you probably also have jowling and mid-face sagging as well. Most women and men who get a neck lift also undergo a facelift or a mini lift. You can add in other cosmetic or anti-aging procedures, too, such as upper and lower blepharoplasty, brow lift, chin or cheek augmentation, and rhinoplasty.
Will the scars from my neck lift be visible?
Depending on the extent of your lift, you may just have a single scar on the underside of your chin, which should fade with time. If you have a mini-lift or facelift, the scars are hidden behind your ears.
Next, read about Nose Surgery.