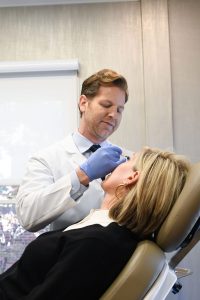 At Carolina Facial Plastics in Charlotte NC, we want to help you look and feel your absolute best this holiday season and beyond. If you schedule your Botox treatments now, you can enjoy Christmas and New Year's Eve, and all other social events in between without any annoying extra lines and wrinkles. Myself and my team of cosmetic experts, including board-certified physician assistant Heather Bryant and board-certified nurse practitioner Courtney Whitley, can perform Botox Cosmetic injections designed to fully enhance your own unique attractiveness. It is our goal to produce results that improve natural features, that's why we focus 100% on cosmetic treatments for the face. We believe that by having a single focus, we can give patients superior results. 
1. Natural Results Your Family Won't Critique 
When it comes to Botox injections, I know patients appreciate the improvement, but the people around them should not be able to tell they had a treatment. Natural-looking results are key. Many men and women are concerned that Botox will take away their natural facial expressions or cause them to look "frozen," but this won't happen when the treatments are administered by experienced injectors. 
Our expert injectors Heather Bryant and Courtney Whitley have had extensive training and have more than a decade of experience each, enabling them to customize each treatment session with patients to produce results that are beautiful and natural. They might even recommend Dysport, another great neuromodulator, if it's a better option for you. Heather and Courtney have mastered the most advanced injection techniques, including the needleless injections (using blunt-tip microcannulas) to ensure precision, as well as your comfort. 
So, when you trust your skin to the experts, you can expect to look refreshed and healthy and not look overdone, so all your family can notice is how youthful you look.
2. Results That Last Through the Entire Holiday Season
Your social calendar is probably packed this holiday season, whether with in-person meetups or video call gatherings, and that's why it's a good idea to invest in treatments that will give you results lasting through the busy months ahead. Thankfully, a Botox treatment, although temporary, can keep you looking rejuvenated throughout the holiday season. That means looking fantastic while attending parties and reunions without feeling embarrassed when photographed and tagged countless times. And even after you've rung in the New Year, you'll still look amazing. In general, Botox lasts for 3-4 months. Some patients get lucky and maintain longer-lasting results. But be sure to plan your schedule accordingly and book your appointments now, because full results will take about 2 weeks to show.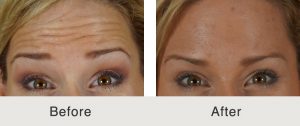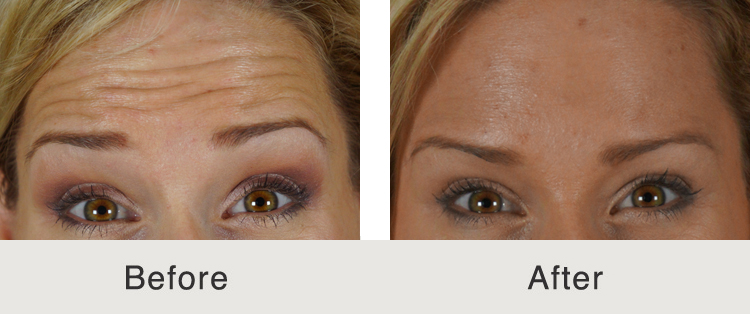 3. The Procedure Won't Interrupt Your Busy Plans
I know you'll have a never-ending to-do list this holiday season, and beauty treatments should not add any more stress to your life. Good thing a Botox treatment typically takes just around 2-7 minutes to complete. Botox injections at Carolina Facial Plastics are very well-tolerated. We take many steps to ensure the comfort of our patients during treatment. As a general rule with injections, the needle's size directly correlates to the level of discomfort patients will experience, and we only use the smallest needle possible for these injections. Once your treatment is completed, you are free to return to your regular activities.
Spots fill up quickly this time of year in our Charlotte, NC office, so be sure to book an appointment as soon as possible. 
4. Botox Can Minimize Future Wrinkles
Learning how Botox works is key to understanding how it can be used to prevent future wrinkles. Created by Allergan, also called Alle, Botox works by blocking the nerve signals to the muscles. Because the muscles can't contract, wrinkles will relax and soften. By inhibiting muscle movement and training the face to avoid them during the process (even when the product wears off), Botox can be a useful anti-aging tool as it sometimes prevents wrinkles from forming in the future. This is why patients in their 20s have already started getting Botox treatments. According to fda.gov, those who start getting treatments early have shown to develop fewer or less severe wrinkles in the future. Botox is commonly used to prevent the formation of fine lines and wrinkles in the forehead, the 11 lines, crow's feet, and smoker's lines.
5. Botox Treats More Than Just Wrinkles 
Botox is popularly known for reducing the appearance of fine lines and wrinkles, but this powerful injectable can actually do much more. For example, Botox injections can also be used to treat a gummy smile. Some patients have excess movement of the upper lip, revealing the teeth and a lot of gum tissue when they grin or laugh. A conservative amount of Botox can be used to target the muscles that raise the upper lip, preventing full movement. This can significantly soften and improve a gummy smile.
Those with a wide jawline due to an enlarged masseter (chewing) muscle can benefit from Botox injections too. This muscle typically increases in size with clenching or grinding, or some may simply be born with a large muscle. When injected into the masseter, Botox will relax it and thereby reduce its size. In effect, this process can have a slimming effect on the lower third of the face. 
Furthermore, Botox also treats neck bands–one of the most common signs of aging. Neck bands tend to become more visible as neck skin becomes thinner. Botox can be injected directly into the neck bands to weaken the muscle, relaxing them so they don't protrude. When started early enough, Botox can prevent banding in the neck from getting worse.
What About Other Options? 
There are other non-surgical treatments that can safely and quickly give you a rejuvenated appearance. Examples include:
Schedule Your Botox Treatment in Charlotte, NC Today
Enjoy the holidays even more by looking your best and regaining your self-confidence. To learn more about your treatment options at Carolina Facial Plastics, contact our SouthPark office.