With your calendar packed with everything from office holiday galas to family reunions, it is imperative that you look and feel your best for every festive occasion this season.  Since it is the busiest time of the year, I know it can get tricky keeping your skin in top shape for all the parties you'll have to attend. However, a few amazing products and treatments can help, with little to no downtime. So, to help ensure you'll have radiant, younger-looking skin that will stay that way, here's a beauty checklist I've put together to prep you for the holiday season. 
I founded Carolina Facial Plastics in Charlotte, NC to combine the charm of Southern hospitality with the elegance, sophistication, and cutting-edge innovation of a world-class Beverly Hills facial plastic surgery center. My team of aesthetic specialists and I can perform nonsurgical techniques that are designed to fully enhance your own unique attractiveness. I believe in creating natural, beautiful results for all of my patients. Are you ready to become the showstopper at your next holiday party? 
Step 1: Get Healthy, Radiant Skin By Updating Your Skincare Regimen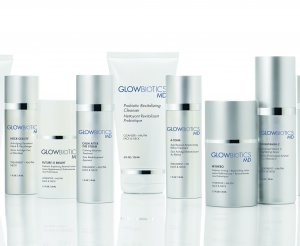 A glowing complexion never goes out of style. And when you have clear and bright skin, you don't need to pile on the makeup. That means huge savings on time. Skin so radiant and natural, no one would even know you've arrived at a party straight from the office. 
At Carolina Facial Plastics, we offer a variety of facial skin rejuvenation products and procedures that can be used as touch-ups or for restoring healthy, youthful-looking skin. I am pleased to offer SkinCeuticals –one of the most popular and scientifically-advanced skincare lines available. SkinCeuticals uses potent ingredients that have made it a favorite among dermatologists and surgeons alike. Begin the skincare regimen at least two weeks before a party to help hydrate, nourish, and rejuvenate your skin, as well as optimize the results you'll be getting from cosmetic procedures.
Step 2: Enhance Your Smile With A Whitening Treatment
Light up a party with a bright smile. Book a professional whitening treatment to get rid of the traces of all the coffee and wine you've been having. If you can't make an appointment, get a home whitening kit with LED light for a DIY treatment. Begin the treatment 2 weeks before an event to ensure you've achieved the whitest shade and that any tooth sensitivity has been resolved.
Step 3: Look Many Years Younger With A Liquid Facelift
A liquid facelift can help you achieve the ultimate in skin rejuvenation. It is a customizable procedure where I combine facial fillers (e.g., Juvéderm, Restylane, Perlane and Sculptra) with neuromodulators (e.g., Botox and Dysport) to soften wrinkles on the face and to add volume to hollow and sagging areas, resulting in smoother, tighter, and younger-looking skin with healthier facial contours. It's basically a facelift without having to go under the knife! Full effects can be seen in just a few weeks.
Step 4: Get Clear, Wrinkle-Free Skin With A Chemical Peel
A week before a party, I recommend getting a chemical peel. This effective anti-aging treatment can turn back time on the skin. A chemical peel works by applying a peel solution (you can select from 3 intensities: superficial, medium, or deep) to your face which prompts the exfoliation process. Damaged skin is removed to reveal fresh, healthy skin. Chemical peels will help you achieve an even skin tone and texture with reduced fine lines and wrinkles, as well as diminished brown spots.
Step 5: Pamper And Rejuvenate Your Skin With A Facial
Book yourself a comprehensive facial. A good facial will lift away dirt and impurities, lock in nutrients, and help tighten and smooth the skin, leaving it glowing. Depending on the facial you choose, you can target specific concerns such as large pores, fine lines, and wrinkles, or dry or oily skin.
While a facial can be done a day before an event, I recommend scheduling it a week before to allow you to combine it with other treatments like a chemical peel. This will optimize results, giving you clear, refined and flawless-looking skin, even up close. 
Step 6: Get The Perfect Pout With Lip Fillers
Lips are one of the most attractive features of the face. But as you age, you can lose volume in your lips or develop fine lines around them. If you'd like a fuller and curvier set of lips that will enhance your smile and facial features, you can undergo a lip augmentation procedure.  
I was trained under the direction of some of the most renowned facial plastic surgeons in Beverly Hills and I have devoted half of my training on fillers and injectables. I also coined the "Needleless Filler Technique" which ensures a more comfortable and less invasive way to inject fillers, whether on your face or on your lips. With the needleless injection, a blunt cannula (which has a rounded end) is used to inject the filler in your lips. The blunt tip causes fewer traumas than a regular needle, which means less pain, swelling, and bruising. While this procedure requires no downtime, I recommend getting your lip augmentation procedure a week before an event to make sure the fillers have settled and that any swelling has fully subsided. 
Step 7: Step Up Your Hair Game
No need for anything drastic. A good trim that gets rid of split ends can do wonders for your hair, giving it extra lift and volume. Doing this a week before an event will give you enough time to get used to the new length or to try out different styling tricks you could use for a party. A deep conditioning treatment will also repair damaged hair, adding shine and smoothness to your tresses.
Step 8: Get Party-Ready Nails
Prep your nails a day or two before a party to be sure they are looking clean and festive. For chip-free nails, opt for a gel manicure and pedicure. This way, you also get to enjoy pristine-looking nails for at least two weeks –which should cover a lot of parties.
Schedule Your Rejuvenating Treatments at our Charlotte Medical Spa Today
At Carolina Facial Plastics, our mission is to provide the ultimate in holistic and comprehensive treatments not just for reconstructive, but all aesthetic conditions of the face, eyes, and neck. We use the most advanced methods from Beverly Hills including the needleless filler injection technique to provide patients with the best results while minimizing downtime. If you'd like to learn more about our nonsurgical beauty treatments that will get you party-ready this season or would like to schedule a consultation, please contact our Charlotte office by filling out our online contact form.