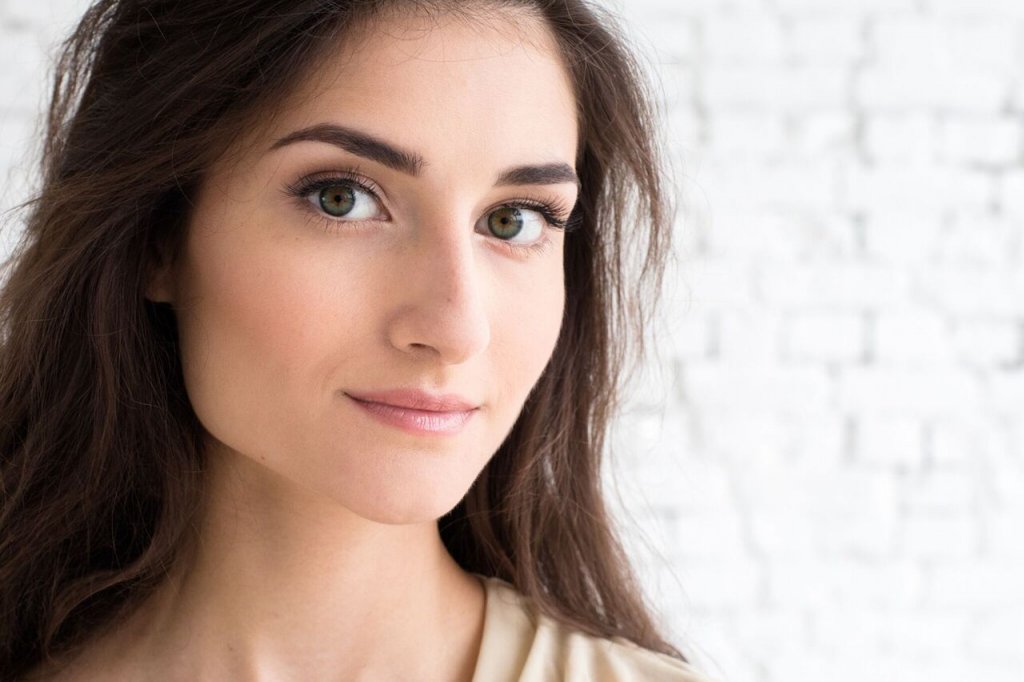 Movie stars — whether leading men or leading women — almost without exception sport clean, sleek jawlines that feature sharply defined angles.
A well-defined jaw is so central to signaling strength and success that a "tie tuck" procedure that eliminates excess submental (under chin) fat and drooping skin is becoming a Hollywood staple for aging actors, according to Hollywood Reporter.
Even non-celebrity men are now turning to plastic surgery to enhance their appearances so they look more successful. With so much competition in the workplace, and with dating sites that get you judged on appearances first, it's more important than ever to convey strength and health through an attractive, well-balanced face.
One of the quickest ways to exude a more powerful and successful vibe is to enhance your jaw or chin with a custom-made silicone mandibular (jaw) implant.  A well-designed implant can also balance out a too-large nose to create a more harmonious appearance without the need for a rhinoplasty.
A Jaw That Fits Your Face
Dr. Jonathan Kulbersh, a Beverly Hills trained, double board-certified facial plastic surgeon and medical director of Carolina Facial Plastics in Charlotte, North Carolina, emphasizes the importance of facial harmony when making any improvements to the structure of your face. Tom Cruz's rugged jawline, for instance, might not harmonize with the unique width of your skull or the length of your nose.
When considering a mandibular implant, it's essential to find a facial plastic surgeon who is also an expert aesthetician and artist. Custom-designing a mandibular implant requires an appreciation of facial proportions that not all surgeons have. Changes of even a few millimeters can make a drastic difference in how attractive you are — for better or worse.
Based on your individual facial structure, your mandibular implant can be designed to:
Give you a longer or better-projected chin
Widen your jawline from the front
Create more definition in the mandibular angle
Create sharper planes along the entire jawline
Precision Leads to Great Results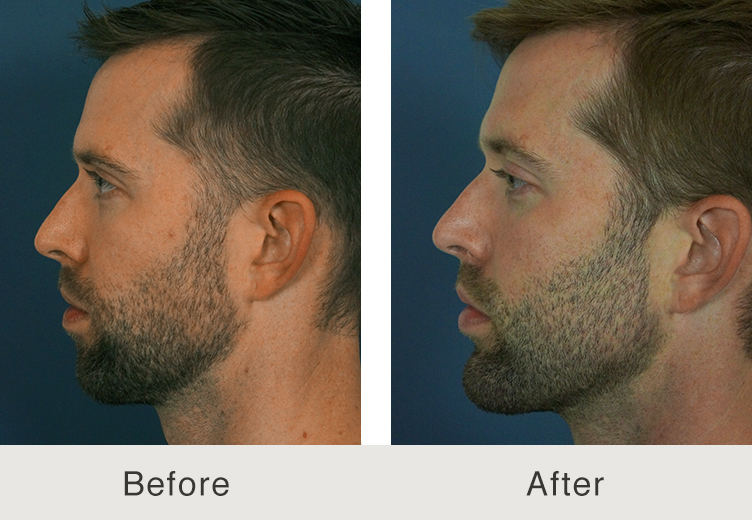 When you come to Carolina Facial Plastics for a mandibular implant, Dr. Kulbersh and his team take time to visually appraise your facial proportions. In addition to discussing your goals, you'll get to see morphed digital images of your face so that you and your facial plastic surgeon can pick the jawline that's right for you.
You are then sent to have a specialized CT scan made that allows your facial plastic surgeon to visualize your underlying bone structure.
The CT scan is sent to a company called Implantech that creates a 3-D model of your skull. Over a series of consultations, your facial plastic surgeon and the designers at Implantech create an implant that not only gives you the improvements you want but fits your existing jawline precisely.
A Simple Procedure
Your implant is inserted during a surgical procedure that's performed on an outpatient basis under light anesthesia. Two 2-cm incisions are placed inside your mouth to minimize scarring. Only one 2-cm incision is made under your chin. The implant is secured with small screws to prevent your strong mandibular muscles from displacing it. Recovery takes about a week, though you may have residual swelling for up to four months.
Silicone Lets You Change Your Mind
The experts at Carolina Facial Plastics prefer solid silicone implants to other materials because they are easier to shape more precisely, are long-lasting, durable, and can be easily removed. Your face changes over time and so do your needs. If you decide you no longer want an implant, or you'd like to change to a different size or shape in the future, a hard silicone implant gives you the flexibility to do that.
If you're not quite ready to commit to an implant yet, the aesthetics team at Carolina Facial Plastics can also create non-surgical chin and jaw augmentations with dermal fillers such as Sculptra and Voluma. If you're ready for a stronger, more determined look with a custom-made mandibular implant or non-surgical chin and jaw augmentation, contact Carolina Facial Plastics today.
Next, learn more about male facial plastics in Charlotte, NC